Keep your Salesforce documents safe
What if your most important customer contract finds its way to your competitor? Your biggest sourcing contracts? The employment contracts for your sales team? You simply cannot allow that to happen - right?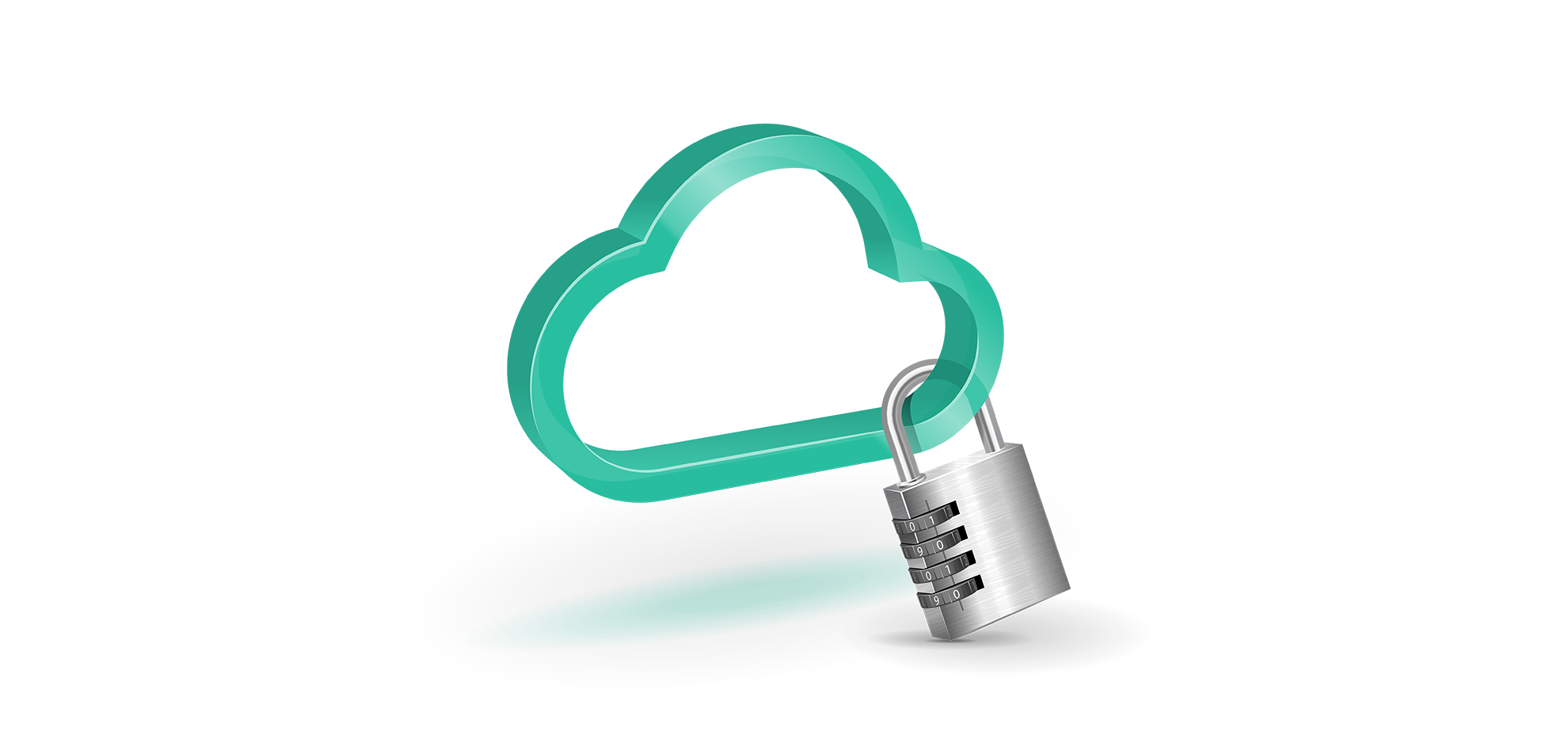 When you decided to go with Salesforce for your Customer Relations or Services Management, you most likely did so because it is a fantastic platform to bring your teams on the same page. A platform that helps them work structured with shared and up-to-date information.
And don't worry – Salesforce is a very secure platform. At Salesforce, they know you process vital and sensitive information in their software. And they take great care to protect it. But that doesn't keep your documents safe!
The built-in document management is inadequate
The built-in document management in Salesforce is completely safe and guarded by the same mechanisms that protects your data. The challenge is that it is inadequate.
In the end, no one will find the built-in document management sufficient. As you increase the number of documents, add more document types, and introduce documents from other sources, users find themselves inefficient and frustrated due to a lack of structure, no proper preview, and limited document size.
The result? Sooner or later, employees will introduce shadow solutions to cope. This is fully understandable – and a threat to your business.
Suddenly, you'll find that your most sensitive documents are stored on personal computers, on file servers, in Dropbox, or in Outlook. All the nice stuff you decided on regarding confidentiality and GDPR, when setting up Salesforce, no longer applies. Not because there is anything wrong with the document security in Salesforce, but simply because the built-in document management is inadequate.
Read more about GDPR when handling employment contracts in Salesforce
You simply need an integrated eCMS
Fortunately, there is an easy-to-integrate solution.
If you work with valuable or sensitive business documents in Salesforce, you simply need an integrated eCMS (Enterprise Content Management System). Our solution Next® Enterprise Archive for Salesforce is a great example of this. The integration of an ECM could take less than 7 days.
With Next® for Salesforce, you relieve Salesforce from the burden of handling individual documents. No matter if the document originated in Salesforce, was received as an email, or was generated in your ERP, it gets stored in Next®. This is really smart. To make it even smarter, the solution automatically generates an archive proof PDF version of every single document.
Eliminate the need for insecure shadow IT
Anywhere in Salesforce, where documents may be relevant, you simply add the Next® Documents component. Voila, all documents are now available whenever you need them – and with all the capabilities you'd expect from a professional eCMS: search, preview, share, and a complete access log – right from within Salesforce. Structured, secure, and easy to use. Even from you mobile.
Using Next® for Salesforce, you and your colleagues get seamless access to all the relevant documents with a single click – and, last but not least, helps you eliminate the risk of employees making up shadow solutions.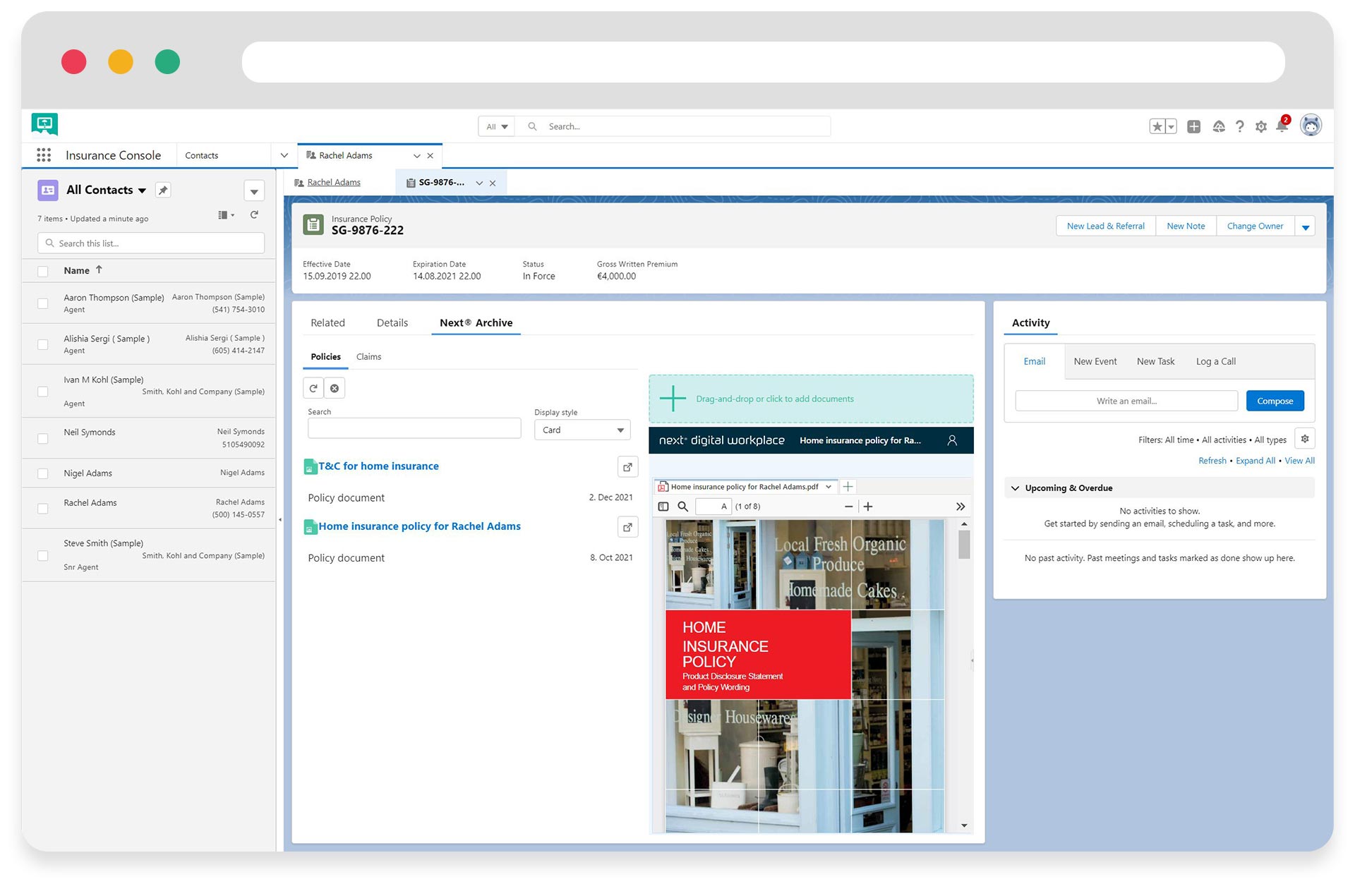 Make your Next® move in the Salesforce AppExchange
If you want to keep your Salesforce documents safe, you should use an integrated eCMS. As you probably know, there are several great eCMS systems. So which one should you pick? That is the million-dollar question. It is no secret, that our eCMS, Next® Enterprise Archive for Salesforce, is a pretty good candidate – especially if you don't have millions to spend. You'll find it in the Salesforce AppExchange.
---